From the desk of: Rich Moyer

Welcome to Grab Those Leads.  I Hope That You Find This One Of A Kind Site Useful In Your Every Day Marketing!....A Business Plan, and Network Marketing Learning and Resource Site, 

I am not going to bother you with a bunch of fluff, and BS....I've been quietly working on this site for awhile now, adding more features in every day.

Grab Those Leads  is secretly a Viral Mailer for upgraded members that does that ONE THING VERY WELL, MAILING, but it is also a Banner and Text Ad Exchange, and a GREAT SITE to build a list of referrals and EARN COMMISSIONS!

You see I have combined the best of all advertising scripts, and put them all under one roof.... Once you've signed up, and get inside...You will find a whole host of advertising options at Your Fingertips!

The focus of this site is NOT Mailing for the majority of members.  You can earn credits from viewing Emails, Text Ads, and Banner Ads.  You can only send emails, post banners, and text links if you are a Gold member. 
Grab Those Leads  is a GREAT site to build a downline.  Upgraded members can email their referrals, and can even offer incentives by transferring points to them.
New to Safelists and Viral Mailers? 
No problem. GTL Training is a library of over-the-shoulder training videos that demonstrate how to use the features.
New to Network Marketing? 
No problem.  Grab Those Leads  is also a place to learn.   



You are not a failure. It's a Process. You Must Engage with the Right Elements to Succeed.





 * Business Plan




 * Learning




 * Traffic




 * Lead Generation




 * Lead Capture




 * Follow-Up






Unlock the Secrets...
In Downloads, there are tons of free downloads to help you understand network marketing terminology and concepts.
In Free Mktg Reports, find dozens of reports on a wide variety of marketing niches and techniques.
In Free eCourses there are dozens of online learning opportunities.  Lessons are delivered daily right to your inbox so they can be viewed online or offline using your PC, tablet or smartphone - any device that allows you to view your email 
Consider Grab Those Leads  your source of over 200 reasonably priced eBooks, Videos, eCourses and Software that can be found in the Mega PLR Store, and  thousands of the top digital titles in the ClickBank Store.
Sign up to get 300+ Days of Home Biz Tips delivered free to your inbox, written by Internet Millionaire Stone Evans.  Incredible ideas to keep your marketing fresh, and suggest ways to get more of your ads in front of BUYERS.
Also...
ViralURL - join free to protect your links and provide valuable tracking information
Learn about the SuperNet Hub - Done-For-You landing pages and followup messages for 39 streams of income
Get free Traffic/Promo Codes on my other sites, and favorite sites I use myself to promote every day.
Diamond URL Rotator, Traffic Blasters, and the fabulous Ruby Solo Ads.
Learn how WorldProfit teaches to Promote Affiliate Programs.
 
Wonder What You Need To Know About
Grab Those Leads  When You're Joining....

Well let's ask ourselves a few questions....

Q. Why bother joining?
A. GrabThoseLeads will allow you to Earn Up To 40% Commissions on purchases by your referrals!

Q. Aren't there other mailers out there?
A. Yes...but.... there is none like GrabThoseLeads  where upgraded members can have A Multitude Of Advertising Options at their fingertips!

Q. Do Free Members earn commissions?
A. Yes... At GrabThoseLeads  Everyone Can Earn Commissions! Even Free Members earn 10% Commissions for all referral upgrades and ad purchases.

Q. How do Commissions work exactly?
A. At GrabThoseLeads  , Commission Payments are held by the Admin until the minimum distribution amount of $30.00 USD.  Payments of commissions are made through Paypal, but other payment methods will be considered.

Q. What makes GrabThoseLeads  so special?
A. GrabThoseLeads is a brand new site with lots of VALUE ADDED content and features.

Q. Who actually owns this list GrabThoseLeads  members are building?
A. You can Download Your List Of Downline Referrals to a CSV file for future use! You can load them into YOUR autoresponder or mailer (if allowed).

RECOMMENDED: Use a Lead Capture Page (also called Squeeze Page or Landing Page) to front-end your ads for GrabThoseLeads. Capture your leads in an autoresponder like Team Elite Home Businesses (available for a monthly fee of as little as $7.95 USD per month). If you use the Done-For-You TEHB lead capture pages and autoresponder, you will already have your referrals in a state-of-the-art lead capture and autoresponder system.

Q. What advertising options are included in the site?
A. At GrabThoseLeads  Gold members can Earn Points for viewing eMail Ads, Text Ads, and Banner Ads!  Use those points to trade for mailing credits, banner impressions, or textlink impressions.
Q. What Affiliate Tools are included in the site?
A. At GrabThoseLeads, there are many tools provided to help you promote and get referrals, and many incentives to make it WORTHWHILE to get referrals: Affiliate URL, Splash Pages, eMail Ad Copy, Tweets, Email Signatures, Banners (468x60), Buttons (125x125), Login Ad Graphics (600x300)

There is more to discover at GrabThoseLeads. Take your time, explore the site, the advertising options, and information at your disposal!

That being said, isn't it about time that you get signed up??

Use the button below to get started Right Now!
Thanks for your interest in GrabThoseLeads!

To Your Success,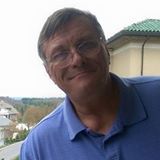 Rich Moyer